Fitness + Yoga Classes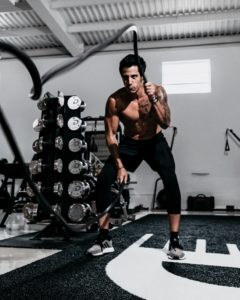 Virtual Full Body Blast – Every Saturday 10am
Our High Octane series on Saturday is a fun, challenging, and full body workout. All levels welcome. Come ready to sweat and meet lots of cool people in our virtual workout party!






---
Virtual Sunday Yoga Class 630pm with Doron  
These virtual yoga classes are designed for all levels and focus on restorative poses. Recommended to clients and athletes currently in a strength training program.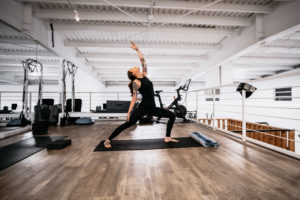 Instruction for joining Virtual Bootcamp or Virtual Yoga:
Step 1.
Sign up for class using above booking calendar and create your Drivenfit Mindbody account and Login,  after registering, You will be sent a class link to your email with access code after registering above
Step 2.
*For joining via Phone or Ipad – First Download app click here
*For Joining via Desktop or Laptop download & run Zoom to desktop with this link.
Step 3. Set up your casting device in the furthest position of the room for best view for instructor this will allow instructor to give best guidance.
Step 4. Connect your bluetooth headphones highly recommended for best sound.  Special note bluetooth headphones allows participants to listen to their own music playlist during workout,  feel free to listen to your own music and hear instructor at same time as it lets you run both Spotify and other music programs during virtual session at same time
---
Special notes and policies
*If running virtual session from phone best picture will be displayed when wi-fi is shut off
*Best experience set up 1 device in the furthest point in the room being used for session.
*Best experience tip log in with same log in to a second device and keep that device close to yoga mat like tablet or laptop for viewing instructor more clearly
*Best experience wear bluetooth
*Best experience Cast device to large smart TV
*Video must always be on for instructor (coaching, form, technique, and for client security)
*Students should remain on mute during classes unless needing to ask a question or answering a question for the instructor
*Have a towel and hydration nearby