Virtual Personal Training
One-on-one customizable training, virtual workout parties & classes from anywhere in the world (home, outside, resident gym)
Get a Free 50 Min Session
Get A Free 50 Minute Virtual Training Session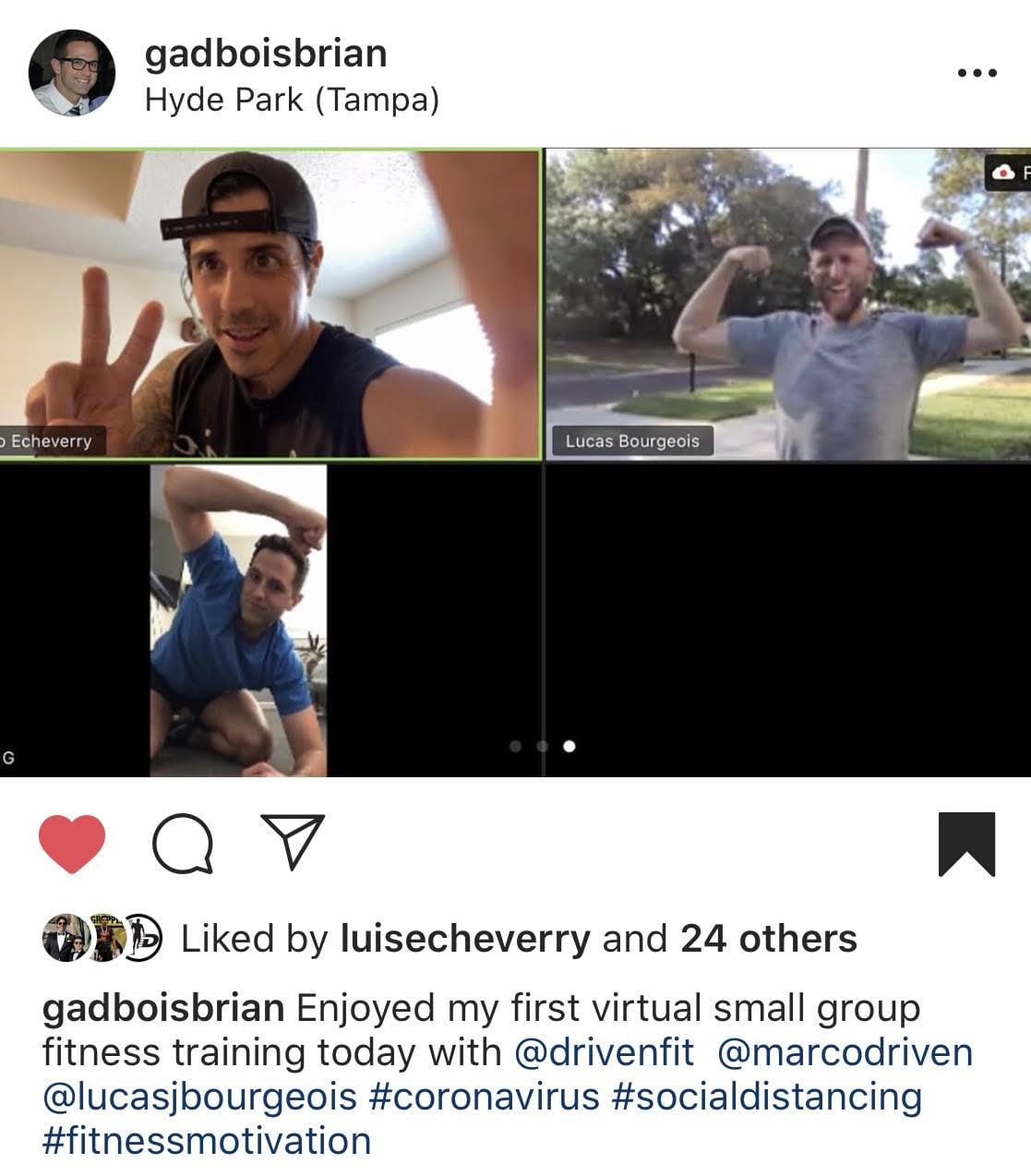 Virtual one-on-one customizable training, workout parties & classes
No matter where you go, or city you move to our trainers remotely connect with clients to give complete customized virtual experience. It's like having your trainer right next to you.
Get a Free 50 Min Session
Program Overview
One-on-One customizable training from anywhere in the world (home, outside, resident gym)
Minimal setup required (just yourself and a yoga mat) or workout can be customized to the equipment you have readily available
Realtime interaction with trainers
Form and technique analysis in real time
Accountability and reviews on progress
Access to the DrivenFit app which includes 24-7 direct messaging with trainer & more workout video content
Get a Free 50 Min Session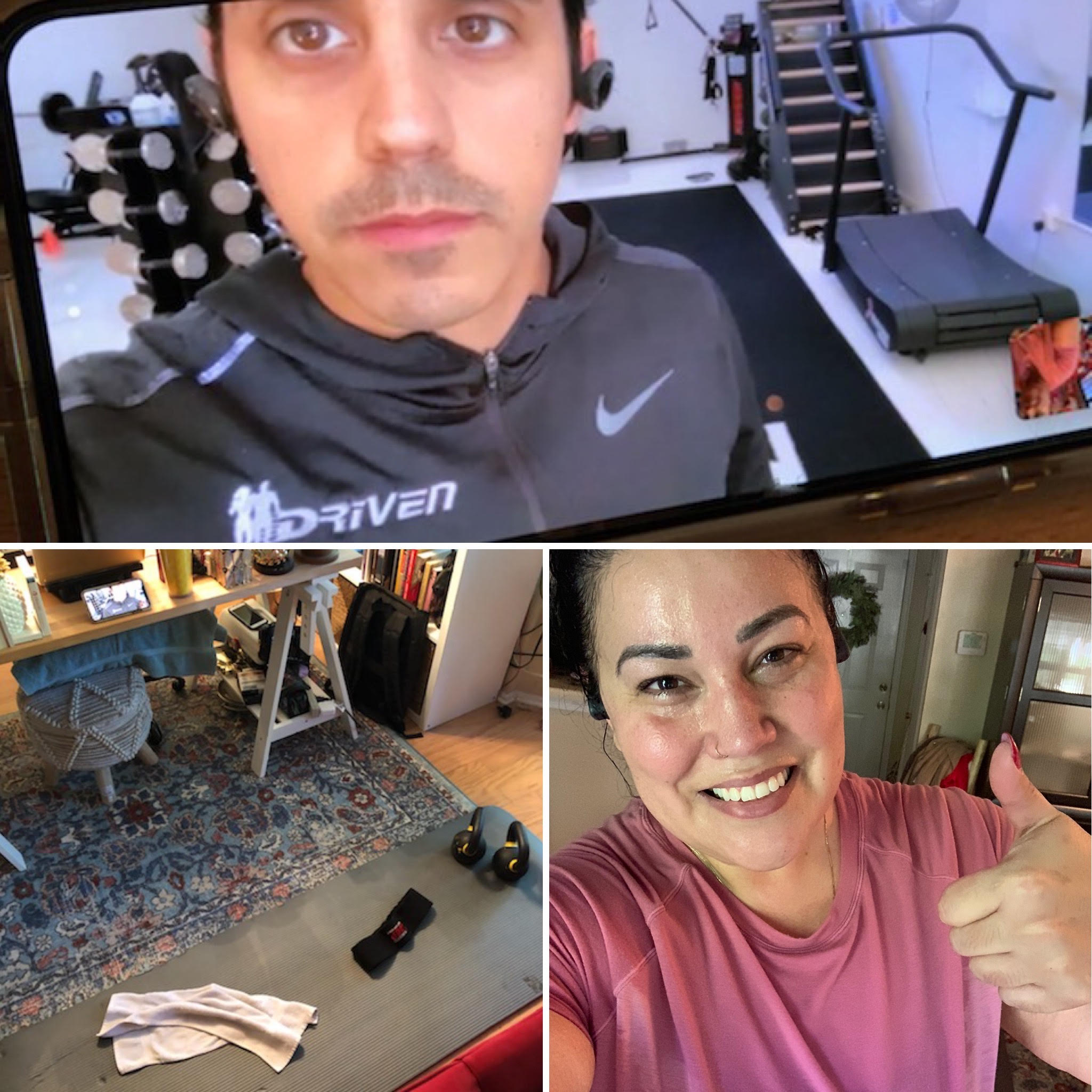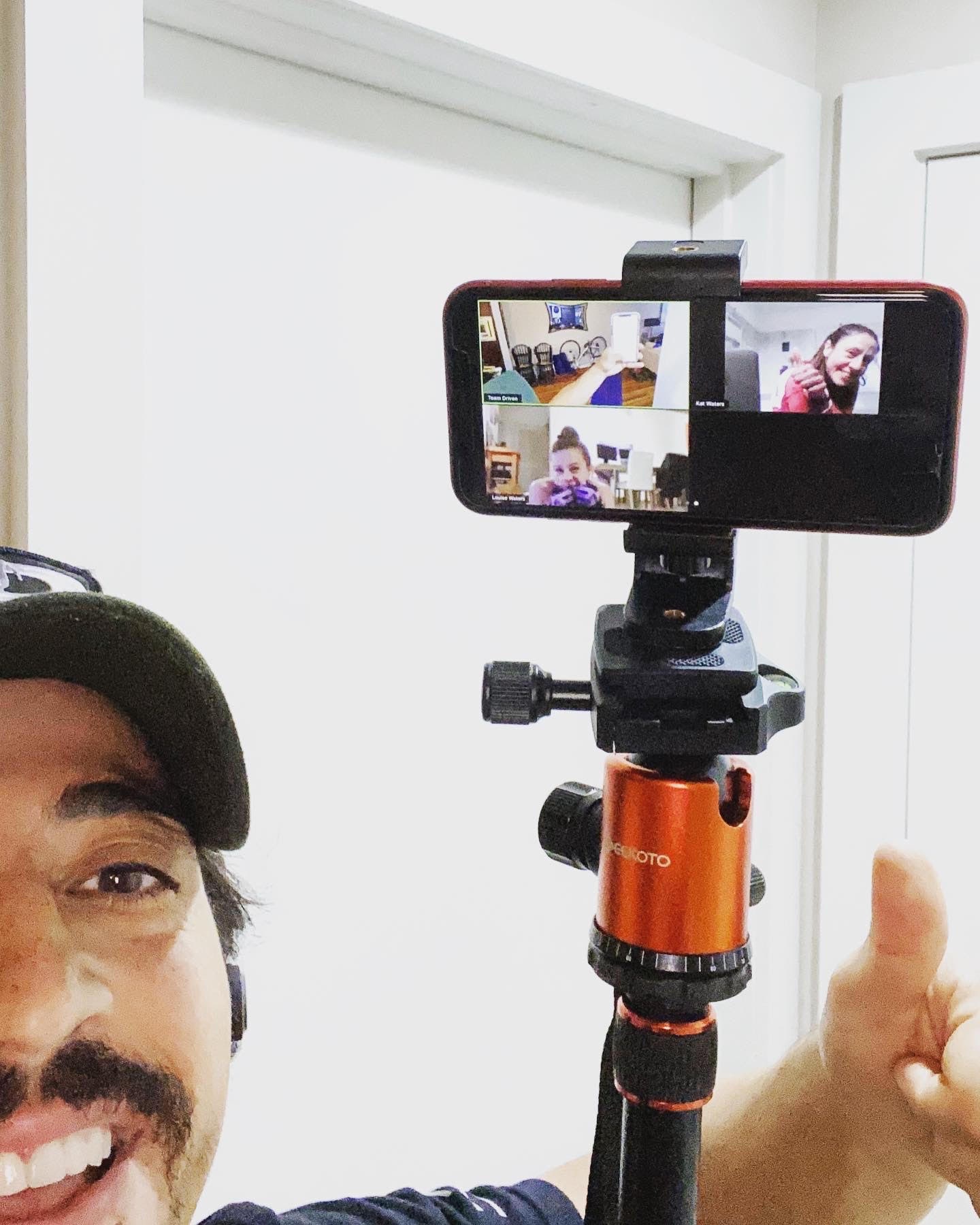 Virtual Training With Your Friends
Schedule a virtual training session with your friends from anywhere in the world
Get a Free 50 Min Session
Social distancing? No problem. Virtual personal training can keep you connected to the DrivenFit team.
Virtual Training at Our Core
Virtual personal training sessions have been part of our arsenal since our inception, allowing us to bring convenience and flexibility to our busy clients who travel. Today, it allows us to deliver effective, personalized one-on-one training while practicing social distancing to stop the spread of COVID-19.
Get a Free 50 Min Session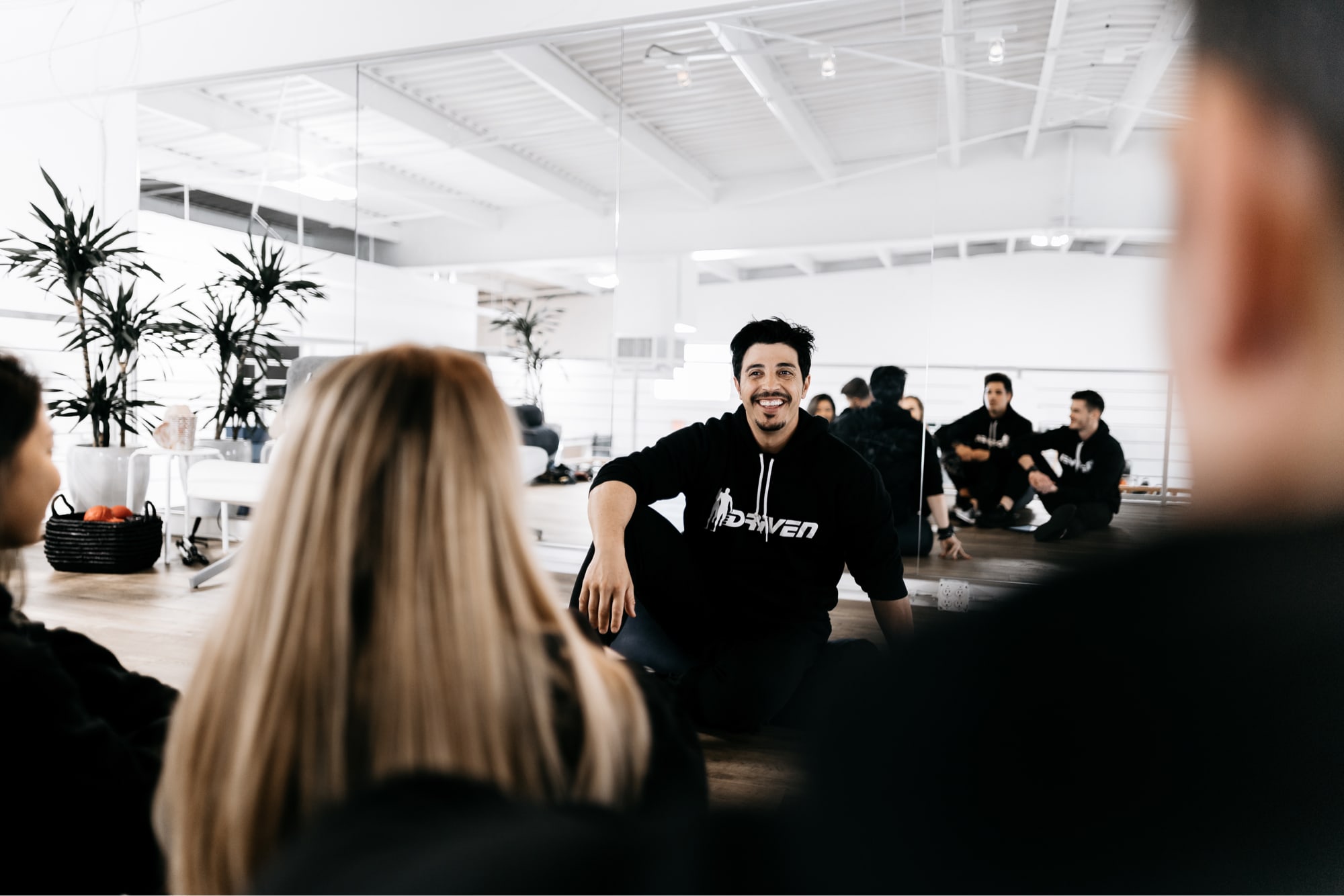 My virtual training sessions are just as challenging and motivating as if I were in the studio with my trainer. I didn't have to go out and buy a ton of weights or other equipment, they tailored the exercises to fit what I already had. I honestly don't know where I would be without my DrivenFit Family to help me stay healthy and active during this difficult time.
- Leimomia